john messing: author/artist
About John Messing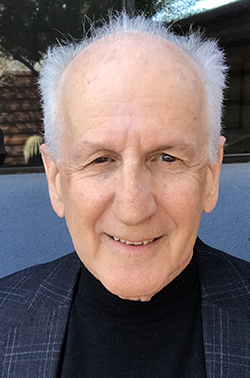 In General
I call Tucson, Arizona home, where I have lived, off and on, since the age of five. It is surrounded by craggy mountains, majestic saguaros, thorn trees and scruffy desert brush, with the occasional cloud formation looking like ghost riders in the sky. The vistas are spectacular and the spirit of the wild old west lives on, particularly on bright, moonlit nights. It is a unique place.
I traveled extensively during and after college, probably more than most when I did it, and lived abroad as an expatriate, but I am always most comfortable among the people and surroundings of the Sonoran desert.
As a young man, I spent time in Europe, which I credit with nurturing a love of art.
I first got involved with creating art during the French Revolution of 1968 (yes, if you look at my picture and do the math, you will realize I am no spring chicken). I was a foreign student and I became a member of a group of French students, some of whom had pals in the École des Beaux-Arts. They designed, created, printed and distributed posters that were plastered on the streets in support of the revolution.
Later, I took up the invitation of a friend to visit an artist community in Corsica, off the coast of France, and I remained there and learned.
Still later, while teaching and traveling in Africa, I became a photographer of wildlife, nature, and indigenous people.
This sparked confidence and interest in art as means of expression.
For a career, I was a lawyer on many different matters involving technology, international law and immigration, and taught at the University level in Ethiopia.
In the 1990's I got interested in the Internet, discovered encryption, and developed some new methods which I patented and sold to a Japanese company.
By 2015, it was time to wind up the law practice, retire, and devote time to art. I started with digital art and writing books.
I work exclusively with digital images. Sometimes, I print works to canvas and follow up with acrylic paints and gesso on the canvas, which enable both watercolor-like strokes and heavy, pallet-knife textures. I enjoy color and movement, and depicting relations between objects or people, especially when they involve tension and resolution. In early 2021, I got involved in the NFT craze, which is ongoing.
I spend a lot of time hiking in the desert, which is a source of great inspiration and renewal, and I am a dedicated practitioner of Tai Chi and Chi Gong, which keep me limber and focused. I am fortunate to have married a charming, talented and authentic person, Harriet, and our life together is fun and interesting. We have many of our grown children (4 of them in all) nearby, whom we see as often as we can (no mean feat during the time of Covid). We have two young grandchildren, but they live far away.
If I had to, I probably would name Edgar Degas, Édouard Manet, Paul Cézanne and the Bay Figurative Artists as influences of my work. I prefer abstract art, and the experience which viewers can take from it.
As for reading, I am a fan of historical fiction, particularly Westerns, by the legendary Zane Grey and the more recent works of J.V. James, as favorite authors. I also like science fiction.
Until now, my writing has been limited to expositional writing, such as historical or legal matters, and memoirs of particular adventurous periods of my life in France and Africa, as well two illustrated children's books that were created primarily for my grandchildren. I am beginning to focus on short stories and novels for adult audiences, which are current projects. One recent short story is "Unleashed", that can be read here.
Education
Princeton University
Stanford School of Law
University of Paris II
Professional and private courses throughout life.
Writing Activities
Art Exhibition
2018
Johrei Institute
Tucson, Arizona

Other
2016-17
Gold medalist, Senior Olympics (Tai Chi). Please follow this link to learn more.
Phoenix, Arizona